You are currently browsing the category archive for the 'Recyclers' category.
Anyone catch the article in the East Bay Express last week, Oakland Officials Withhold Air Pollution Plan?
The Air District is actually watchdogging City plans and the potential for a significant increase in air pollution in West Oakland, where air pollution is notoriously unhealthy. This might be a first for me but, kudos BAAQMD!
The Air District even suggested some great ideas to mitigate the increase in air pollution associated with the redevelopment, like infrastructure for electrifying trucks and vegetative barriers to trap diesel and particulate matter.  Not to take too much credit, but you read our EXHAUST-ed! report, didn't you BAAQMD?
But, before we all jump on board and condemn the redevelopment at the old Oakland Army base due to the increased pollution from increased truck, rail and ship traffic; I think it missed one crucial element regarding air pollution in West Oakland, the relocation of the recyclers.
The redevelopment of the old Oakland Army Base will actually help reduce some of the toxic air pollution within the West Oakland community.
Currently, there are two industrial metal recyclers located within residential areas of West Oakland.  Air samples have revealed elevated levels of lead and cadmium in the air surrounding McClymonds High School and many residents trace these air contaminants back to the heavy metal recyclers that are located right across the street from their homes.
After a unified effort between the residents and the business owners, the City agreed to support the relocation of the scrap metal recyclers, from their current location to a much more industrial site at the old Oakland Army Base.  This creates a 'buffer zone' or breathing space between the community and the heavy industry, reducing the air emissions, noise, traffic emissions and additional trucks in residential areas.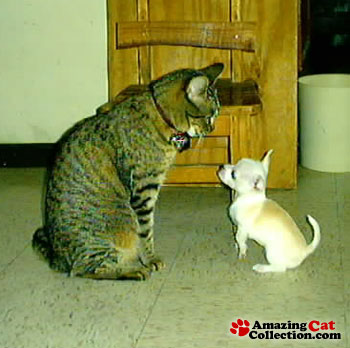 Either way, considering it's often times the residents who are forced to demand detailed info from the Air District; it's nice to watch the Air District hunt down and demand the detailed info they're looking for.  So, now that the tables have turned, let's kick back a little and watch it unfold.
But- if you're an Oakland resident, you should probably call your City Councilmember and remind them that the redevelopment of the old Army Base is an opportunity to install a zero-emission infrastructure to protect our children's' health and keep Oakland moving forward.
A bad economy can be responsible for a slew of financial problems and hardships.
Maybe you're struggling to find a job, trying to get by with furlough days or unable to put any money aside as savings; ultimately, we are all forced to do more with less.
But what does a bad economy mean for fenceline communities?  Probably many of the above, but residents in West Oakland, CA are facing an extraordinary challenge as a result of the City's economic hardships: a clean air solution pulled out from under their feet.
For all of you habitual Airhugger readers out there, you remember the story behind the relocation of the industrial metal recyclers in West Oakland, right?  It's a win-win solution.  The community, the business and the City all want the recyclers to relocate.  And the City would actually generate revenue by selling this land to the business!
The catch here: the City doesn't have the money for the upfront costs of infrastructure at this particular industrial site – the former Oakland Army Base.  In other words, the City can no longer afford to build roads, plumbing, electric wiring, etc. at the site, making it not ready for sale, according to the current contract.
While the City of Oakland struggles to balance its budget, residents in West Oakland are still being exposed to increased air pollution from the same heavy industry that the City promised to relocate over a year ago.
Raise your hand if you separate kitchen scraps, throw it in your green bin for municipal composting, and feel like you're doing good for the environment.
Don't be embarrassed, I'm with you here!
But, where does it actually go?  And, who is double checking to make sure it only contains organic matter? 
Global Community Monitor has recently launched a new Bucket Brigade in Arvin, CA; a city noted for having the worst air quality in The States.  The number one facility that the residents want to monitor, is a compost facility, that accepts municipal waste.
Nothing about this facility, Community Recycling, echoes the clean, green side of composting.  Recent, Bucket tests have even identified elevated levels of hazardous chemicals escaping across Community Recycling's fenceline and into the community.
Is this progress?
Sure, it's convenient for residents of Los Angeles County.  Waste Management delivers a little green bin to put in the kitchen, it's then filled up with kitchen scraps, dumped into the large
green waste bin and picked up by Waste Management weekly.  Residents in Alameda County, don't have to go through the smelly, sometimes laborious job of composting themselves, but feel good about not throwing these items in the trash and often once a year get to go pick up free planting soil, generated by their 'green' waste.
But, residents of Arvin, CA live next to Community Recycling, a facility that accepts this 'green waste'.  This facility is often impossible to drive past without choking and gagging a bit as you're trying to have a conversation.  AND- from the looks of it, none of this 'compost' is something you'd want to use in your garden
anyway!  Metal, plastics and even agricultural waste is visible in the 'compost' heaps and they have a contract with the Water District to accept grey water and sewage sludge to spray all over this 'green' waste.
What's so green about that?!  Are we working towards a solution here or are we just relocating the problem?  Yes, municipal, curbside pick-up of green waste has many more people separating their food scraps from their trash, but at what cost?


Maybe the real solution here isn't a free little green bin for kitchen food scraps, but rather a free little compost bin where residents can compost their own kitchen scraps into non-toxic planning soil to re-use in their garden.
As we discussed in our previous post, residents of Arvin, CA want the truth about what is in the air they are breathing. They know they have the worst air quality in the nation, due to ozone pollution, but could the multiple industries be exacerbating the problem with harmful emissions?
To help them determine what is in the air, they invited GCM to provide them with a Bucket Brigade training in February.
The training kicked off at 10am Sunday: GCM brought the Buckets, and the CBA folks brought the coffee, pan dulces and the sheer passion and determination it takes for grassroots change.  And, much appreciation to CRPE for taking on the BIG task of translation between English and Spanish.
The residents of Arvin were organized and ready with a ton of great questions.  GCM led them through the basics of air pollution, mapped out pollution sources in relation to the community and went over the need to record and keep track of pollution incidents with the Pollution Log.
We quickly learned that Arvin is growing!  There are plans for more houses, jobs and industrial expansions.  All great news considering the lagging economy, but this is a pivotal point for the residents who are concerned about the growing air pollution problem that could go hand-in-hand.
Residents want a straight and honest answer about the potential health risks of living so close to industry.  Community members are concerned about the bad odors near some of the industrial facilities.  They complained of rotten eggs, feces and spoiled fruit; often accompanied by acute health effects.
Sal Partida, President of The Committee for a Better Arvin, shared that "when it rains, you can't tell what color your car was, because all of the pollution lands on it."
And what better thing to follow-up that conversation than lunch!  We're met with some surprised faces and laughter, but it usually doesn't take too long for everyone to re-gain their appetite.   
Lunch, provided by the community residents, was spectacular.  I put my Cliff Bar away and grabbed a plate of fresh seafood salad, with pulled chicken that had been slow cooked with onions and spices.  And  to top it off hibiscus flavored agua fresca!
Then, onward with the training: it's time to build the Buckets!  Two teams, four Buckets and two GCM trainers geared up for a little competition.  Which team could build it first?
Obviously, the younger team far surpassed their elders!  We had one Bucket up and running in no more than 15 minutes.
Full Disclosure- this team had seen the Buckets in action before at our Intro meeting, and did have some trouble with the vacuum on the second Bucket.  Additionally, there was no need for translation and so we got quite the head start with instructions.
After the other team caught up, we moved into the essential paperwork for sample data and planned out the pollution monitoring plan.  Everything was falling into place.  The farmer has the early morning pollution patrol and the High School girls have the mid-afternoon patrols.  The community residents decided which
four activists would be in charge of the Buckets and circulated contact info so everyone can get in touch with them quickly following a pollution incident.  The Arvin Bucket Brigade is ready to go!  Stay tuned for sample results…..
Ever heard of Arvin, California?  Maybe you've seen the exit off Highway 99 near LA or maybe you've read something about it having some of the worst air quality in the United States.
More recently, Arvin has made the news for a horrible tragedy at a large industrial recycling and compost facility that is putting a further burden on residents by increasing air pollution in an already overburdened
community.  In October, two boys were killed at the facility after inhaling the deadly gas, Hydrogen Sulfide (H2S).
This was the last straw for the community residents.  They wanted answers: What is in our air?  What are we being exposed to?  And why is the facility still operating after two employee deaths and multiple violations of their conditional use permit?!
The Committee for a Better Arvin (CBA) staged protests, marches, lobbied elected officials and the County finally agreed with the residents and revoked the facility's operating permit.
Victory, right?  Nope, not in this small community of color, comprised mostly of working class, Spanish speaking population.
Ray Kidd, a community leader in West Oakland, California talks about the air quality concerns in his community and how Global Community Monitor helped them out with the bucket brigade.
Usually when you read a news story about the environment, the great conflict takes center stage – jobs versus the environment, community members versus corporations, health versus toxics. That's why I was shocked (and heartened) by the recent article in the East Bay Express, The
Recycler Relocation Project
.  Of course, the article includes statements from a wide range of individuals – from corporate executives and a city-wide developer to community members and environmental justice organizations.  But the thing that's so interesting about this story is that everyone is pretty much agreeing with each other: The two metal recyclers, currently located in residential areas of West Oakland, would be better suited at the old Oakland Army Base next to similar heavy industry.
The
community
has carried the pollution burden too long, the recycling facilities want to
expand their business
and the developer sees great opportunity in it.  What's groundbreaking here is that there is a clear and feasible win-win solution for residents and industry.  Additionally, the move will stimulate new economic development that will benefit the entire city.  The expansion of the recycling industry will create more jobs and the vacated land that the recyclers currently occupy could be ideal for small businesses serving the neighborhood.
The problem here is that this isn't a new idea.  It has actually been discussed by City Council for years.  And, if you've been following along, West Oakland already agreed in Jean Quan's Town Hall meeting back in early February.  Yet, progress continues to move very slowly in order to come to a decision on the issue.
Ultimately, it's going to come down to us, the people with a broader vision, to tell the City Council our concerns and press for urgency.  We need to come together on the issue and unite with other Oakland residents to show the City Council how important this relocation is.  So sign the petition, get your friends and neighbors to do the same, and let's create win-win story we all want to read about.
When we send our kids to school, we realize that they may face some uncomfortable or even dangerous situations. What if the older kids pick on them? Is this school known for violence or gangs?  Is there a drug problem at the school? How do I know my child is safe?
However, the more we know about the risks at schools the safer our kids can be.  We can educate ourselves and talk with our kids about what to do in a dangerous situation. We can make changes in our community by getting involved.
But, what about the dangers that can go unnoticed, the risks that you can't see?
Anyone who's been to multiple Town Hall meetings is well aware that some are nothing more than a dog and pony show, a public relations attempt to credit the politician with caring about community concerns. Well, for all you activists out there – don't get too jaded yet.
Jean Quan, Mayor of Oakland held her first town hall meeting in West Oakland on Saturday, February 5, and over 200 community residents attended!  The meeting was even structured with break out groups, based on a variety of community topics ranging from public safety to the environment.  Each group was able to discuss and list out solutions in order of priority, on giant pieces of butcher paper which were then handed over to the Mayor herself.
In case participatory democracy in Oakland politics isn't a highlight enough, the community actually identified tangible solutions in which everyone in attendance could agree on!  One solution even appeared as a top priority in two of the break out groups.  Sounds like Mayor Quan knows exactly what she needs to work on – Relocating the Recyclers. Read the rest of this entry »